Sunday Prototype 05/06/12 – Skinth AOR2 OD FR
We love colour coordination as much as any OCD EDCer. So when we had a bunch of our stuff Cerakoted black and OD green from Jeff at 4Bush Weapons Refinishing Systems we had to make a Skinth to match.
We took a Skinth First Responder pattern and modified it to make it fit the gear.
Made from 500D Green AOR2 Cordura, the Skinth OD FR houses a lot of ODriffic goodies.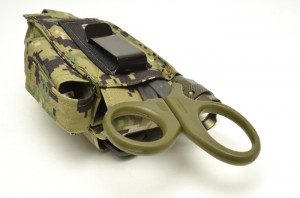 In the back is a pair of OD Green and black oxide EMT shears for cutting through virtually everything.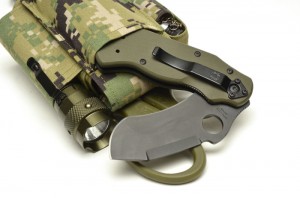 The front pocket hosts a Cerakoted OD Green/Black Spyderco Captain. In the side is an Romisen RC-A5 flashlight.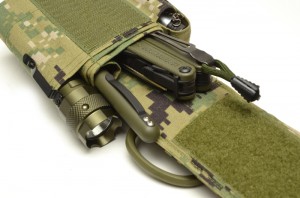 Inside is a Cerakoted OD Green and Black Leatherman Charge TTI and County Comm stainless steel Embassy Pen.
A family photo.
—–
If you haven't found us on Facebook, do it now!
http://www.facebook.com/SkinthSolutions